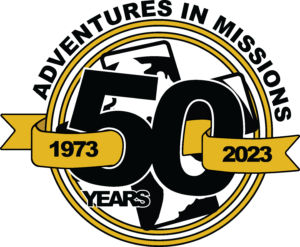 We are so excited about seeing everyone this weekend! We have almost 300 registered to come, representing the first and last classes and so many in between!
Friday and Saturday events will be held at Sunset's Family Life Center located at 3625 34th St.
FRIDAY, MARCH 10
6pm–9pm Family Cookout and Singing
SATURDAY, MARCH 11
8:30am – Donuts, Coffee, and Fellowship
9:00am – Welcome, Singing
9:20am – Joe Bright
9:35am – Breakout activity
10:00am – Singing
10:15am – Nat Cooper
10:30am – Fellowship
10:50am – Singing
11:00am – Rex Boyles
11:15am – Breakout Activity
12:00pm – Lunch and Cory
1:00pm – Singing
1:10pm – Jay Jarboe
1:25pm – Kris Smith
1:40pm – Servant Recognition
1:55pm – Close
4pm – 6pm Graduation of the Class of 2023, the 58th Class
All are welcome to attend but we know you may want to continue fellowship with classmates and teammates at another destination.
SUNDAY, MARCH 12
9:15am Bible Class and Worship (10:30) at Sunset, led by AIM
Childcare will be provided for the younger kids but we welcome them to be in the sessions as we celebrate multi-generations of AIM